Mobility scooters help people travel short to medium distances when they deal with mobility or balance issues. At Essential Mobility, we receive several enquiries about purchasing or renting scooters and whether you do actually need one. People can struggle to come to terms with needing a mobility scooter, as it is a big step to take, yet having one has so many benefits and can make several improvements to your life.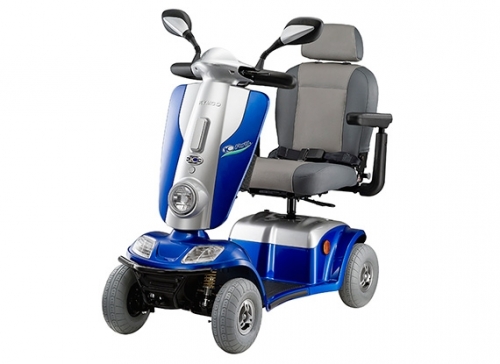 If you are considering getting yourself a mobility scooter, there are a few things to ask yourself that will help lead you to a decision about whether you need one.
Do I have Problems with Mobility?
Mobility issues come in several ways, with signs including being unsteady when walking, difficulty getting out of chairs and problems going up and down the stairs. Other, more subtle, signs that your mobility is not as it used to be include not being able to tidy or clean your house. A serious sign that you may have to start using a mobility scooter is a fall. The risk of falls rises as you age, and though a fall could be an accident, it can also indicate mobility issues and lead to some due to injury.
Can I No Longer Stand or Walk for Long Periods of Time?
If you tire easily from just standing or short walks, it could be a sign you are in need of a mobility aid.
Do I Spend the Majority of the Day Sitting or Lying Down due to Mobility Issues?
When you spend a lot of time indoors, sitting or lying down as it is painful or difficult to move around, this is likely a sign you need some mobility aids, to help you get up and about. In addition to mobility scooters, you could benefit from rise and recline chairs and bed aids.
Do I Struggle to Move Around my Home or Getting Out of the House?
If you find navigating around your home or getting in and out of the house difficult, this could lead you to the decision to invest in mobility aids, including a scooter. Tidying up your house and rearranging it to help you navigate and installing some rails or ramps to assist you in and out of the house can also help.
Do I Want to Increase my Independence and Freedom?
For people who are housebound or only venture outside for the essentials, such as doctor appointments, you may feel you are stuck inside and longing for a chance to get outdoors, even to go around the local area or park. One way to get yourself outdoors is with a mobility scooter, as even a short walk outside on a scooter can help with regaining independence and confidence.
How Can I Cope With Mobility Issues?
When you have determined you do have mobility issues and speak to your GP about it, the next step is seeing what mobility aids you could use. This could be small changes such as a walking stick and support bars on the stairs and bath, or larger devices such as stairlifts and mobility scooters.
Take a look at our post on the benefits of having an all-terrain mobility scooter and other blog posts about rise and recline chairs and bed aids.