The weather outside may be starting to get a little chillier, but that shouldn't stop you getting out and about in the winter months. We have put together some top tips for keeping warm when venturing out, or even staying in, during the winter.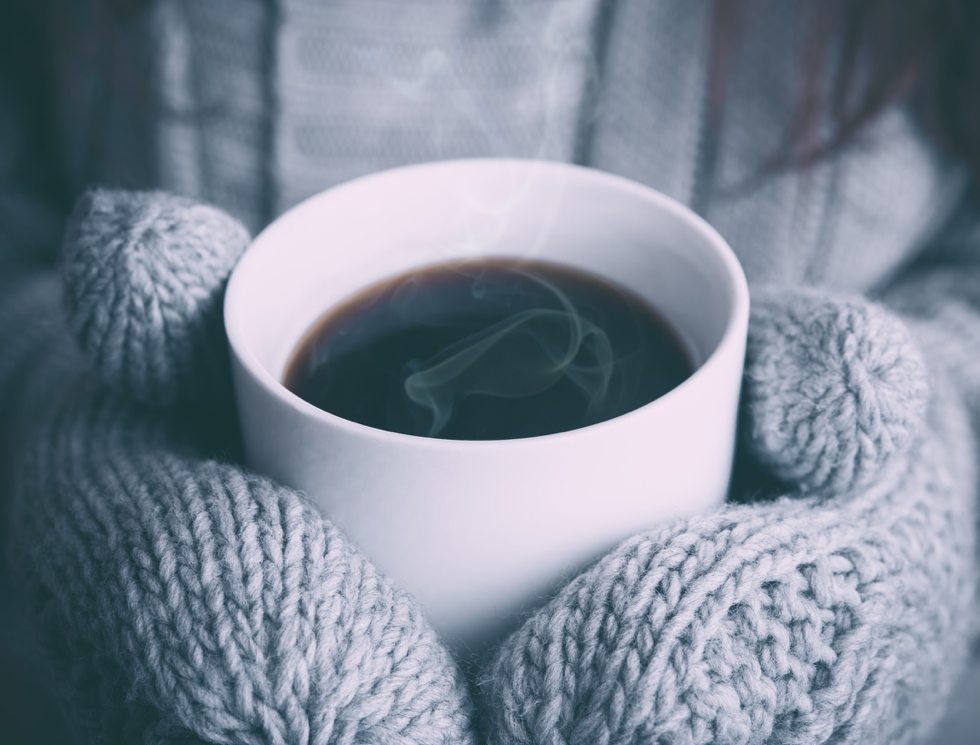 Layer Up
Rather than just wearing one thick layer, like a big jumper, it is better to wear several thin layers of clothing, as they help trap the warm air close to your body and keep you warmer for longer. Also, when out and about in windy weather it is important to layer up, so you are less exposed to the cold. Go for material made of wool or fleece, as they will keep you warmest.
Cosy Feet
It is sometimes said having warm feet keeps the rest of you warm, so it is important to keep your feet as cosy as the rest of you, especially if you are not using them when getting around with a mobility scooter. Invest in some thermal socks, and sturdy footwear when outdoors, and have some cosy slippers and some fluffy socks for when you are at home. The air is coolest at ground level, so getting a footstool is good so you can keep your feet away from the floor and keep them toasty.
Hats, Scarves and Gloves
Most of our body heat is lost through the head and neck, so a hat and scarf are essentials you shouldn't leave home without. Scarves should also be able to wrap around your lower face too, as when it is icy cold, it helps warm the air you are breathing to prevent a nasty shock to your lungs when breathing in. When it comes to gloves, mittens are sometimes better at keeping your hands warm, but they are not as dexterous. Also, if you are feeling cold at home, you can pop a hat or scarf on indoors!
Blankets and Shawls
Sitting down and not moving means you get colder quicker, so a blanket or shawl is needed to keep you snug, even when heading outdoors. You can get blankets that are slightly waterproof for using in wheelchairs and mobility scooters outdoors, but at home, a big cosy blanket or shawl you can easily wrap around you will be sufficient.
Bedtime
When heading to bed, you may want to put on some thermal underwear or bed socks, which will help you keep you warm through the night. A soft hat or cap might also be needed, as your head is the most exposed to the cold. A hot water bottle is a simple but effective way of keeping warm in the evening and in bed too – get one with a fluffy cover for extra snugness!
Hot Food and Drinks
After being outdoors in the cold, there is nothing which will warm you up quicker than some hot food or drink. A carb-rich and slow energy release meal, such as porridge, soup or stew are recommended, as your body will warm up as it burns off the food. When outdoors, having a warm drink in a Thermos flask is an excellent idea, as it can keep you warm when you're on the go.
Make sure you follow these top tips to stay warm if you are feeling chilly this winter or if you're planning on going out in the cold in one of our high quality mobility scooters.