Recently we reported on the concerning rate of employment rates for disabled individuals and the difficulties in finding employment. If you're suffering from a visual impairment or physical impairment, that requires you need a motorised scooter like the TGA mobility scooters, you should still have the opportunity as everyone else.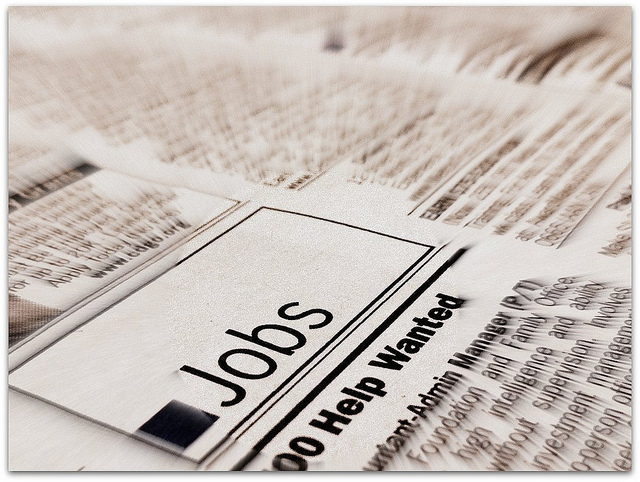 Under the Equality Act 2010 it is unlawful for any employer to discriminate against disabled individuals. Employers cannot discriminate against an individual because of a disability, they must also make adequate adjustments to prevent disabled individuals being placed at a disadvantage. Look out for the disability symbol when looking at job advertisements and application forms, this is the disability symbol, with two ticks and the phrase 'positive about disabled people'. This is awarded by the Jobcentre Plus, and recognises organisations that have made positive contributions toward the employment of disabled people.
As today's world advances, with computers and high-speed internet connections, there is a multitude of career options for individuals who need and desire flexibility within their employment. That is why working from home can be a preferred option for people with disabilities, who need the flexibility that some places of work may not currently be offering. Whilst this is something that every employer should be addressing, at the moment the limitations faced by disabled individuals can cause some unjust complications for people seeking employment.
This should, however, not limit what job roles and career paths you want to pursue. Many people face obstacles when it comes to occupational goals, but it is important to remain positive and persistent whilst taking up every opportunity to learn new skills, receive support and progress.
If you're seeking a flexible job, that allows you to take more control of your work schedule and saves you from commuting, there are many jobs that allow you to work from the comfort of your home. 'Telecommuting' is the process of working remotely, this is an arrangement with your employer that you do not have to commute to a central place of work in order to complete your role within the business. There are many names for this type of employee, such as 'telecommuter', 'teleworker' or sometimes referred to as 'home-sourced' or 'work-at-home' employee. These type of workers are able to work from home or can use mobile means to work from coffee shops or other more preferred locations. A work at home arrangement can differ from a teleworking arrangement in the fact it does require the employee to stay connected to a communication source during business hours.
Working from home will require you to have certain skill-sets that include computer literacy, good communication skills and the ability to self-discipline yourself to work regularly, avoiding the distractions around the home. Computer literacy can easily be learnt if it is needed for a new career, with computer lessons readily available and tutorials easily accessible, whilst the other skills will need patience.
If you like the idea of taking more control of your work and schedule, why not look into making your own business? If you have a great idea for a new business, self-employment may be a great option to pursue. Becoming self-employed can give you the freedom of control whilst allowing you to find the optimum times you work best. You can also adjust your work environment to how you like and need it without having to consult anyone else. There are also a number of organisations and means to help you set up your new business including The Association of Disabled Professionals which are providing networking opportunities for entrepreneurs, whilst sharing good practises and advice on setting up a business for self-employed disabled individuals.
If running your own business sounds a bit daunting, there are many businesses that look for freelance employees, including content marketing businesses, who look for freelance writers. This can be a great way to provide some income, whilst working at home, if you are a talented writer and enjoy learning and writing about a variety of content. If you have great communication, and want to be able to talk to people throughout the day, you can work for a call centre dealing with customer service calls.
If you want to get out of the house and need some extra income you can sign up to be a mystery shopper. The amount you will be paid for this will vary on who gives you the work, so be sure to check before you sign up to do it. You will be asked to fill out a survey and given certain questions to ask the staff, with a rate score to indicate their performance. If you enjoy doing this you can also sign up to doing surveys, both online or in person, as brands continually look for opinions from focus groups for their products.
If you are unsure about the type of work you would like to do, it's always best to seek the advice of career advisers who will determine your skill-sets and guide you in the right direction.
There are also a number of disability groups that can offer you support while you seek employment- these include:
-Action on Hearing Loss (formerly RNID)
-Blind in Business (BIB)
– Disability Now
-Leonard Cheshire
-Papworth Employment Programmes
-Prospects
-Remploy
-Royal National Institute of Blind People (RNIB)
-Scope
-Shaw Trust
-Trailblazers
Seeking employment shouldn't be a battle, regardless of your disability. Make sure you know your rights and if you need more advice and support seek personalised support from an advisor who can equip you with all the skills and knowledge you need.
Image credit:  neetalparekh, Available under Creative Commons.