Whether you're looking for a new outfit for an upcoming party or there are a few essentials you need to pick up, shopping can be a stressful experience. Pair this with ableism and inaccessibility in shops, and it can quickly become a lot of hassle. Disability charity, Scope, states that there are now almost 14 million disabled people in the UK, out of a population of just over 66 million. That's a large proportion of the population whose needs aren't being addressed by the retail sector. We've looked at ways in which shops could strive to make shopping a more enjoyable and accessible experience for the disabled or those with limited mobility.
Wheelchair Accessibility
Disappointingly, not all shops on the high street are wheelchair accessible. Firstly, getting into the shop can be a challenge as ramps are often required for a wheelchair user to be able to get over a step/s into the store. When inside, the accessibility can also be limited, with changing rooms on another floor, or not large enough to accommodate a wheelchair user. Obstructions can also be an issue. Clothes which have fallen from hangers or baskets and delivery boxes which are left on the floor can create obstacles which the chair user is required to navigate in order to move around the shop floor.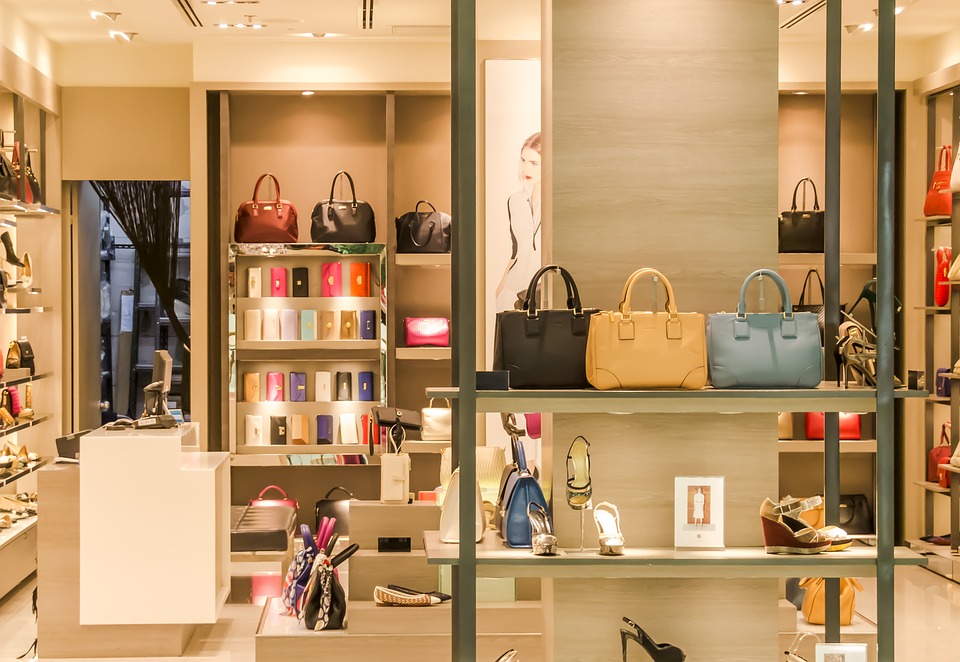 Checkouts
Most checkouts are at waist height of a standing person. When you're sat in a wheelchair, they can be up to eye level. It can be difficult for a wheelchair user to reach up to complete the transaction, as well as this, they may struggle to see the person who is serving them. This issue has been recognised by a number of businesses, for example, Primark and Wilko, who across many stores, have lowered the height of their checkouts.
Fitting Rooms
Fitting rooms need to be large enough to accommodate the user of a wheelchair and another person comfortably. When a wheelchair user would like to try on a garment, often, they will need assistance with taking off and putting on clothes. There should also be awareness that the caregiver assisting the wheelchair user may be of the same sex or opposite, and dispensation should be made to account for this. As well as extra space, grab bars, seating and lower mirrors are also required.
Disabled Models
Disabled people often feel underrepresented in fashion, with very few disabled models featuring in high street stores, catwalks or magazines. With inaccessible shops, changing rooms which are too small, and checkouts too high, they not only have to adapt how they shop, but are required to alter the clothes they buy too. To create an inclusive shopping experience, the clothes and models must represent the community too. As well as using models of various shapes and sizes, and are committed to untouching their images, UK brand Aerie features women with disabilities; including wheelchair users and those with prosthetic limbs.
Consider All Disabilities
Not all disabilities are obvious. From epilepsy and diabetes to autism and hearing loss, there are unique challenges for individuals with those which cannot easily be seen. Considering each disability and how the store can provide the best experience for every potential customer is the first step in ensuring it is more accessible. For example, providing hearing loops, braille signs, larger print and highly detailed product descriptions could assist many visitors to the store.
Train Staff to Offer Assistance
Asking for help can be a daunting prospect, disabled or not. Training staff to be able to confidently and sensitively offer their help can go a long way in improving the customer's experience. Whether they're handing items from the rail or helping to pack a bag, with appropriate training, it could make the shoppers experience more positive.
If you or someone you know uses a wheelchair or high spec mobility scooter and has some improvement tips for shops, let us know, we'd love to hear from you!