Fun activities don't always have to cost you a lot of money. You can create variety in your life with these eight inexpensive and fun past-times that will keep you entertained for hours!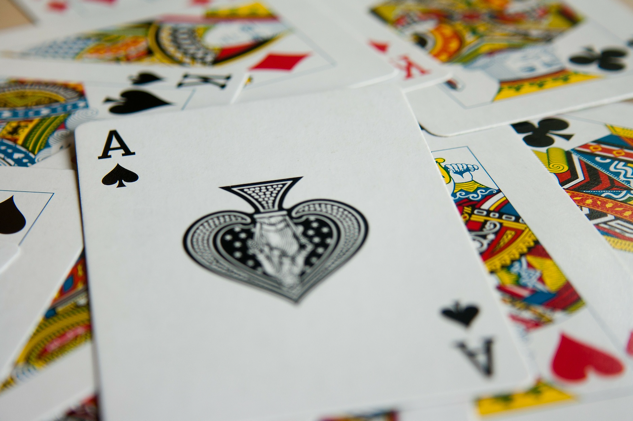 Card games
People have been playing games with cards for hundreds of years and although new apps are great fun, the classic cards have lasted the test of time and are still an enjoyable way to spend a few hours. When was the last time you played a game of Rummy or Snap? Dust off the pack and maybe give it ago today! Cards can also be great fun to play against yourself; have a game of Solitaire, or teach yourself a couple of card tricks to amaze your friends with when they next come to visit.
Apps
There are millions of apps and games that are downloadable to your electronic devices, many of which are absolutely free! Browse through and you are guaranteed to find something that is suitable for you. You may be a Word Wizard and find games like Scrabble, Words with Friends or Word Brain provide the perfect antidote to any boredom. Or for the more adventurous, the popular Crashland or Lifeline series may be your preference.
Walks
Getting outdoors, in the fresh air and in a beautiful place does wonders for your well-being. As the weather is warming up, the sun is shining and the flowers are in full bloom, there is even more reason to get outside and with your high spec mobility scooter, you will be able to venture to places you haven't been before.
Museums
Often, museums offer free entry and great accessibly for wheelchair users and pushchairs. You may want to discover more about the history of your local area, a trip to the museum will give you a wealth of information. Or, if you want to see ancient artefacts and collections of items with significant cultural or scientific importance, then visit one of the large museums in the South West. The Exeter and Plymouth museums are packed with interesting exhibits are provide fantastic way to spend a day.
Colouring
Colouring is a therapeutic and rewarding activity. It's not something that needs to be learnt, or taught which makes it an activity that everyone can have ago at. Pick yourself up some pencils and a colouring book and create something gorgeous.
Go for a picnic
Picnics can be as cheap as having your lunch at home, you don't need to get anything out of the ordinary to eat if you don't want to. On a sunny day, having your lunch or dinner alfresco in your favourite place can be the welcome change your meal time needs.
Jigsaw puzzle
In most houses, you are likely to find a puzzle, if not, ask your friends or family if you can borrow one of theirs. Puzzles can be meditative, searching for pieces and completing the picture is often highly rewarding. You can do it by yourself, or with others. It doesn't matter how long it takes if you find a space in your home where it isn't going to get in the way, you may even choose to just do five pieces a day.
Press flowers
Pressing flowers is a great way to preserve the fruits of nature, they also make beautiful gifts and cards too. All you need to do is pick the flowers of your choice and place them in a heavy book with absorbent paper either side. Try to pick them on a warm and dry day to avoid them going brown or water stained.